Reproduction & Breeding for Small Animals: On Demand
Certificate on completion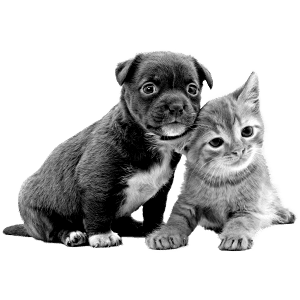 Get a refresher in small animal reproductive medicine, and then extend it well beyond every day assisted whelping and Caesarians. This comprehensive, fully flexible online course will update and prepare you to coach your clients through ethical and health-focused breeding. This course covers health screening, genomic testing, litter planning, cycle management, artificial insemination, and much more.
Each of the 6 course modules is based on a one-hour webinar recorded live with Dr Natalie Maticka in late 2022. Each module is accompanied by downloadable course notes, and you can complete them in any order.
Small animal reproduction in clinical practice
Breeding ethics
Genomic testing & breeding soundness
Cycle management
Artificial insemination timing & methodology
Medical & surgical management of dystocia
Uterine & ovarian diseases
Stud dogs & fertility
Small animal reproduction through flexible learning
This course has been created by Dr Natalie Maticka as a roadmap to reproductive services in general practice, and to help you guide your clients towards healthy, ethical litters. By joining this On Demand course, you can enjoy 24/7 access to flexible learning online and you have 6 months to complete the modules.
CLINICAL UPDATE

DOWNLOADABLE NOTES

TAILORED TO GENERAL PRACTICE

12 CPD POINTS

CERTIFICATE ON COMPLETION
Repro for veterinary professionals
Features
Reproductive specialist educator who understands general practice
What's new in small animal reproduction
Insight for expansion of clinical services
24/7 access to course materials
Play, rewind, & replay whenever you're ready
Benefits
You choose the pace
Log in whenever you need inspiration
6 months access
CPD certificate
Module 1 – Health screening for breeding dogs
This module features genomic testing, including which tests are readily available and which ones are likely to yield useful data. Caution: interpreting these results isn't always straightforward, and this needs to be communicated to your client.
Module 2 – Female reproduction: cycle management, insemination techniques & pregnancy diagnosis
This module considers diagnostics including vaginal cytology, progesterone levels, LH testing and vaginoscopy, and how these relate to cycle management in the breeding bitch and queen. Artificial insemination, storage and handling for fresh, chilled or frozen semen follows, as well as methods and timing for pregnancy diagnosis.
Module 3 – Female reproduction: pregnancy management & dystocia
Canine pregnancy certainly carries risk. This module delves into the medical and surgical management options for dystocia – how to determine if intervention is necessary, and what steps could maximise neonatal survival.
Module 4 – Female reproduction: common diseases
Fertility isn't automatic. This module focuses on uterine and ovarian diseases which can damage fertility and complicate breeding management.
Module 5 – Male reproduction: breeding soundness exam, semen collection & analysis
The male dog is 50% of the fertility equation. This session presents the breeding soundness examination in the male dog, including common diagnostic tests for evaluation of the prostate, testes, and how to interpret the spermiogram.
Module 6 – Male reproduction: common diseases
Stud dog fertility can be impacted by a range of complications and systemic diseases, yet troubleshooting male fertility is achievable. This module provides insight into the diagnosis, treatment and awareness of suboptimal fertility in breeding males.
ACF: none
Array ( [post_type] => Array ( [0] => speaker ) [post_status] => publish [posts_per_page] => 4 [meta_query] => Array ( [relation] => AND ) [post__in] => Array ( [0] => 8050 ) [post__not_in] => Array ( [0] => 10335 ) [orderby] => name [order] => ASC )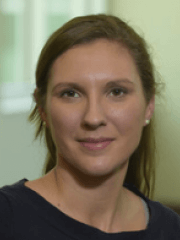 A VETPRAC COURSE WILL PAY FOR ITSELF
INVEST
Flexible CPD, 6 modules of content & $497
LEARN
Clinical pearls from a veterinary reproduction specialist
RETURN
Update your clinical skills & open a whole new door of revenue
JOIN REPRODUCTION & BREEDING FOR SMALL ANIMALS

ON DEMAND

FOR

INSTANT ACCESS
Sign up today to get started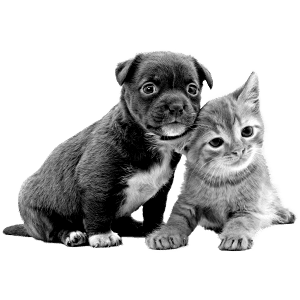 What is "On Demand"?
We created the On Demand series because you asked us for longer course access. The veterinary industry can throw busy times at us, and we received more and more requests from individuals who needed more time to complete their online courses. We think 6 months is the sweet spot – you have plenty of time to work through your CPD, and we can regularly review and update the content to make sure the course stays relevant. You can revisit the materials as often as you wish.
How and when do I access learning materials?
We use a one-stop learning platform for our web-based courses. It's intuitive, simple and easy to navigate, and we'll email login details to you as soon as your purchase is confirmed. You can access notes, recordings and resources any time of day or night via your personalised course library. You don't have to watch a whole video in one sitting, and you're in complete control. 
How long is course access open?
24/7 access is available for 6 months via your course library, starting on your purchase date. For example, if you sign up on July 1st, your access will be open until January 1st the following year. We've chosen 6 months because veterinary medicine moves fast and our goal is to provide up to date learning materials to the VetPrac community. The education team will assess, review and update the course at the end of the subscription period. This way, we know we're offering only current and relevant information. 
What happens when time runs out?
At the end of 6 months, your subscription will end. You'll still be able to log in to your course library, but the on-demand course you've completed will disappear from the list of courses available to you. We will email you at the end of your access period, so you can download any resources you need for future use.
What kind of learning materials are included?
Each course is different but they all include video presentations recorded live during our most popular online courses and webinars. Our educators also provide a variety of other resources, so you can expect images, diagrams, course notes, slide presentations, journal articles, links to further reading, and more.
Is there learning support available?
Of course! We'll stay in touch with a monthly email to check in with you, and share important information with you. We'll also remind you when your access is about to finish. If you need a hand (or if you just want to chat) our online learning team is available via email
[email protected]
or on 0491 943 260.
Are there assessments to complete?
Yes, but they're not mandatory. At the end of the course there will be multiple-choice questions available through the learning platform. You'll need to pass these to receive your CPD certificate.
Will I get CPD points and a CPD certificate?
You certainly can! Each registration you will receive a CPD certificate with your points. All you need to do is complete the quiz questions at the end of the course. We'll generate your certificate and email it to you.
Can I extend access beyond 6 months?
In most cases, yes, we can arrange this for you. It depends on recent developments in the field and whether our educators feel the information in the course is current and up to date. Some clinical areas are undergoing rapid change – we're happy to chat about this towards the end of your subscription.