SORRY, THIS COURSE IS SOLD OUT
Surgical Ophthalmology Workshop
Got a scalpel blade and some 8/0 suture? What about a bottle of fake tears and a tube of Tricin? Some might say you're all set to tackle surgical ophthalmology, but we've got a few other things to offer you.
Ophthalmology in general veterinary practice can really test your limits, but this weekend workshop can help. If you're interested in getting maximum diagnostic power from your ophthalmic examination and reaching further with ocular and periocular surgery, this course is for you. Read on to see why this course should be your choice for CPD in 2023.
For registered veterinary surgeons only.
Set the clinical record straight
Ophthalmic examination that yields diagnostic information
Fundic examination & interpretation
Surgical repair of entropion & ectropion
Corneal surgery
Choosing the right surgical approach
What the specialists recommend for cherry eyes
Test a range of ophthalmic instrumentation including loupes
Option to purchase ophthalmic equipment exclusively discounted prices
Periocular & corneal surgery, all in one workshop
Some join this workshop for the surgery, some for the social aspects, and others because they want to offer more for ophthalmology cases in practice. Everyone is welcome and no matter what your motivation is, our job is to make your CPD event interesting, practical, and applicable to practice right away.
This course offers a whole weekend where you are surrounded by specialist veterinary ophthalmologists. You'll see presentations and surgical demonstrations, and have the opportunity to perform a range of periocular surgeries for yourself. This is an unbeatable chance to get hands-on surgical experience and advice on how to tackle some technical and very rewarding procedures.
UPDATE YOUR TECHNIQUES OR LEARN NEW ONES

FRIENDLY SOCIAL LEARNING ENVIRONMENT

SMALL GROUP PRAC SESSIONS

HOURS OF HANDS-ON SURGERY
PRACTICAL OPHTHALMOLOGY FOR GENERAL PRACTITIONERS
Over 10 hours of surgical practice
Wedge resection
Stades procedure
Corneal laceration repair
Third eyelid laceration repair
V to Y blepharoplasty
Enucleation
Hotz-Celsus procedure
Medial canthoplasty
Conjunctival graft
Clinical skills covered
Distance examination
Close examination & reflexes
Direct ophthalmoscopy
Ophthalmoscope functions for retroillumination
Looking for anisocoria & aqueous flare
Assessing the lens with the slit beam
Binocular & monocular indirect ophthalmoscopy
Fundic examination including optic disc, retinal vessels & tapetal retina
Getting believable tonometry readings
Nasolacrimal flush
VETPRAC COURSES ARE DESIGNED WITH YOUR ROI IN MIND
INVEST
Attend one fully-catered weekend workshop & learn from veterinary specialists for just $3,650.
LEARN
Life-changing procedures to heal chronic irritation & make huge gains in patient health & welfare.
RETURN
Take this opportunity to expand your clinical services & offer more procedures in-house.
ACF: none
Array ( [post_type] => Array ( [0] => speaker ) [post_status] => publish [posts_per_page] => 4 [meta_query] => Array ( [relation] => AND ) [post__in] => Array ( [0] => 5909 [1] => 6056 [2] => 6057 ) [post__not_in] => Array ( [0] => 12689 ) [orderby] => name [order] => ASC )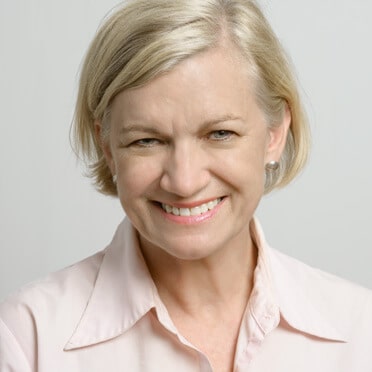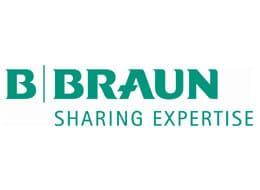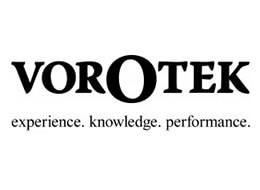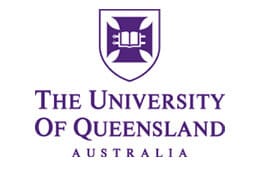 What our participants say…
Exceptionally informative in both theory and prac components. Helps get GP vets upto date with new and best practices in many fields – all under the watchful eyes of specialists in their fields.
The workshop has been really useful and applicable to general practice. The lectures were really informative and built on knowledge I already had, and the surgical component introduced new surgeries and helped improve surgeries I've done before.
What a fun and education filled weekend! It packed a punch with content and the prac day was so incredibly valuable, I only wish the course ran for a little longer.
Excellent content and practical experience. Always organised and I leave the workshop enthusiastic about skills and knowledge learned and waiting to go back to clinic and apply it all. Also looking forward to sharing my experience with my colleagues.
SORRY, THIS COURSE IS FULL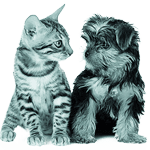 Are group discounts available?
Absolutely! Work together, learn together, we say. If 3 or more participants register from the same clinic under the same booking, you'll receive a 5% discount at checkout when you book on our website.
Will I get CPD points and a CPD certificate?
Of course! Each participant will receive a CPD certificate via email. We do this after you've provided feedback and the workshop is complete.
What kind of learning materials are included?
Generally, you can choose printed course notes, a digital copy on USB, or both. Everyone gets a digital copy of the procedure guide.
What happens if I pay and then later can't attend?
See the terms and conditions tab on our website for full details. In a nutshell, refunds are provided for cancellations made in writing up to 45 days prior to the workshop. Cancellations made inside 45 days incur a 30% administration fee, and cancellations made inside 7 days before a workshop are not refundable.
Can I pay in instalments, or do you offer payment plans?
We understand that sometimes, things happen. If you're experiencing financial strain but you need to complete some continuing education, please email us at [email protected] for a confidential discussion.
What happens if the workshop is cancelled?
If VetPrac cancels any workshops, we will refund your course fees in full. However, VetPrac will not be responsible for any travel, accommodation or any other expenses incurred by you.
Still have questions? We've got answers.
Call 0491943260
Still have questions? We've got answers.
Call +61 491 943 260