SORRY, THIS COURSE IS SOLD OUT
Grafts, Flaps & Complex Wounds
Every millimetre of wound closure counts. Sometimes, however, simple closure techniques are not enough.
This workshop builds on everyday wound management skills and offers personalised surgical tuition to all participants. With a refresher on critical wound theory and over 7 hours of surgical practice time, attendees will cover wound tension and skin stretching, then learn how to perform advanced techniques like skin grafts and subdermal plexus flaps.
This course is suitable for registered veterinarians with moderate soft tissue surgical experience and an interest in accidental and surgical wound closure.
Surgical wound management in clinical practice
Wound assessment that changes the way you treat accidental wounds
How to use the body's healing processes to speed up wound closure
When you can push for a few more millimetres of closure (& when you shouldn't)
What to do when primary healing is out of the question
Making the most of all available closure options
Making skin flaps & skin grafts part of your toolkit in general practice
This workshop will change the way you do things
At this workshop, you'll fine-tune your wound assessment skills in a way that changes your treatment choices and allows you to give realistic expectations to your clients. This skill alone could be the difference between primary closure, and waiting weeks for second intention healing. The program also covers all the topics you expect to see in a wound management course including first aid, bandaging methods and products available, and how to identify the warning signs that breakdown is imminent.
The highlight of this workshop is the personalised advice and feedback you receive from our team of specialist educators. This is your chance to watch, learn, and perform a range of advanced surgical techniques from three veterinary speicalists, all in the same two-day workshop.
PRO TIPS & SURGICAL SKILLS

OVER 7 HOURS OF SURGICAL PRACTICE

SPECIALIST FEEDBACK

FULLY CATERED

TAKE-HOME SURGICAL NOTES
GRAFTS, FLAPS & COMPLEX WOUNDS
Your practical skills take priority
A VetPrac workshop will always put hands-on skills first. Participants at our Grafts, Flaps & Complex Wounds workshop will receive practical resources, take-home notes and follow-up support.
Every veterinarian is invited practice the full range of soft tissue surgical techniques in the course outline, and will spend over 7 hours in surgery pracs under the leadership of veterinary surgical specialists.
Clinical care & surgical procedures
Skin stretching techniques
Tension-relieving techniques
Choosing skin flap & skin graft donor sites
Planning, elevating & transposing a random subdermal plexus flap
Planning, elevating & transposing an axial subdermal plexus flap
Planning, elevating & transposing skin grafts
Innovation & creative approach to complex wound management
TANGIBLE RETURNS ON YOUR INVESTMENT
INVEST
A two-day workshop & a $3,400 CPD investment in your surgical skills & career progression
LEARN
Make the right decisions about wound management & adopt new techniques for closure
​
RETURN
Use your new suite of surgical skills to achieve accidental & surgical wound closure, sooner
ACF: none
Array ( [post_type] => Array ( [0] => speaker ) [post_status] => publish [posts_per_page] => 4 [meta_query] => Array ( [relation] => AND ) [post__in] => Array ( [0] => 11665 ) [post__not_in] => Array ( [0] => 13509 ) [orderby] => name [order] => ASC )
More educators coming soon

What our participants say…
It was a great experience that left me feeling better equipped to do my job with more confidence. The educators were selfless with their time and patience. And the organisers were well organized, thoughtful and left us feeling looked after.
Thorough, engaging, excellent hands on experience with help and support readily available.
Very friendly informative educators. Surgical exposure and practical relevance was great. You could pretty much choose your depth of knowledge based on your own experience.                                                 
A fantastic practical and useful course. Directly useful and an excellent combination of theory and practical skills.
SORRY, THIS COURSE IS FULL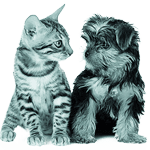 Are group discounts available?
Absolutely! Work together, learn together, we say. If 3 or more participants register from the same clinic under the same booking, you'll receive a 5% discount at checkout when you book on our website.
Will I get CPD points and a CPD certificate?
Of course! Each participant will receive a CPD certificate via email. We do this after you've provided feedback and the workshop is complete.
What kind of learning materials are included?
Generally, you can choose printed course notes, a digital copy on USB, or both. Everyone gets a digital copy of the procedure guide.
What happens if I pay and then later can't attend?
See the terms and conditions tab on our website for full details. In a nutshell, refunds are provided for cancellations made in writing up to 45 days prior to the workshop. Cancellations made inside 45 days incur a 30% administration fee, and cancellations made inside 7 days before a workshop are not refundable.
Can I pay in instalments, or do you offer payment plans?
We understand that sometimes, things happen. If you're experiencing financial strain but you need to complete some continuing education, please email us at [email protected] for a confidential discussion.
What happens if the workshop is cancelled?
If VetPrac cancels any workshops, we will refund your course fees in full. However, VetPrac will not be responsible for any travel, accommodation or any other expenses incurred by you.
Still have questions? We've got answers.
Call 0491943260
Still have questions? We've got answers.
Call +61 491 943 260