REPTILE MEDICINE & SURGERY FOR VETERINARIANS
Certificate on completion
For registered veterinarians only.
A sick reptile is a veterinary challenge. Are you up to date?
Join this flexible online course to navigate the common clinical conditions of snakes, turtles, and lizards, and you'll see how reptilian physiology can work in your favour.
Your host Dr Josh Llinas will take you on an inspirational journey where you can learn directly from real clinical cases and get ready to provide excellent care for reptiles in veterinary practice.
Online CPD in exotics & unusual pets
Build on what you already know
Approach reptilian patients with an open mind
Apply the evidence to the case in front of you
Make the most of what's available in your clinic
Discover the equipment you need to do a great job
Refresh the basics, then go beyond
This online course is what you need if you're a small, mixed, exotic animal or emergency veterinarian and you would like to update your clinical approach to lizards, turtles and snakes. Whether you're keen to expand your skills because you're interested in these species, or you feel you don't know enough to offer great care, this course will enrich your clinical toolkit in a fun, friendly and entertaining way.
SIX MONTHS OF ACCESS TO COURSE LIBRARY

CPD WHENEVER YOU WANT

DOWNLOADABLE NOTES

CERTIFICATE UPON COMPLETION

MOBILE FRIENDLY INTERFACE
Medical & surgical skills in practice
Intubation & ventilation are essential
Choosing the best surgical techniques & sutures to use
Understanding medication choices
Hospitalisation & clinical care
Reptile-friendly adaptations for the clinic
Reptiles are incredible!
Reptiles have an outstanding capacity to heal
Any outwardly sick reptile is a very sick reptile
Forget mammalian respiratory physiology
Get ready to think laterally & be totally fascinated
Module 1 – Stress in reptiles
This module provides you with a fresh look at reptilian husbandry for the long game. These topics apply equally to the advice you give your clients, and to the environment you provide in hospital. We'll describe how the reptilian body is affected by stress and how this translates into good health or poor health. Once you understand the many impacts of stress, you can design your interventions for longevity and wellness.
Module 2 – Pain identification & management
This is where the clinical truth enters the picture. If you can't recognise pain in your patients, you can't treat it. By extension, you shouldn't be performing procedures on them, either. This course is anchored in peer-reviewed information and augmented with anecdotal evidence from practice. Specifics include how the COX system works in reptiles and what the latest studies say about opioid pain relief in different species.
Module 3 – Wound management
Reptiles have a remarkable capacity to heal, even when you're confronted with significant and challenging wounds. The clinical pearl is that you need to provide the right environment for recovery – especially for lizards and turtles. Going one step further, this module also presents novel treatments and how to manipulate physiology to optimise healing.
Module 4 – Husbandry-related conditions
This module focuses on husbandry-related conditions and reference ranges. Here, we will explore common medical conditions including nutritional secondary hyperparathyroidism, foreign bodies and traumatic injuries. We'll consider which diagnostics, treatments, and stress management techniques you can employ to provide holistic care.
Module 5 – Surgeries & common procedures in lizards
Increase your success rate by performing accurate triage and stabilisation before you attempt clinical procedures. This module is all about making sure you're equipped before you begin. Common surgeries include hemipenectomy and full coeliotomy. Biopsies, tail and limb amputations, enucleations, lump removals and orthopaedic jaw repairs are also featured, plus a guide to suture patterns and techniques for closure.
A VETPRAC COURSE WILL PAY FOR ITSELF
INVEST
Six modules of flexible online learning & a $497 commitment to your professional development
LEARN
Evidence & experience-based solutions for real-world clinical practice for GP & exotics vets
RETURN
Get inspired & informed so you can take your reptile medicine & surgery to the next level
ACF: none
Array ( [post_type] => Array ( [0] => speaker ) [post_status] => publish [posts_per_page] => 4 [meta_query] => Array ( [relation] => AND ) [post__in] => Array ( [0] => 12891 ) [post__not_in] => Array ( [0] => 14424 ) [orderby] => name [order] => ASC )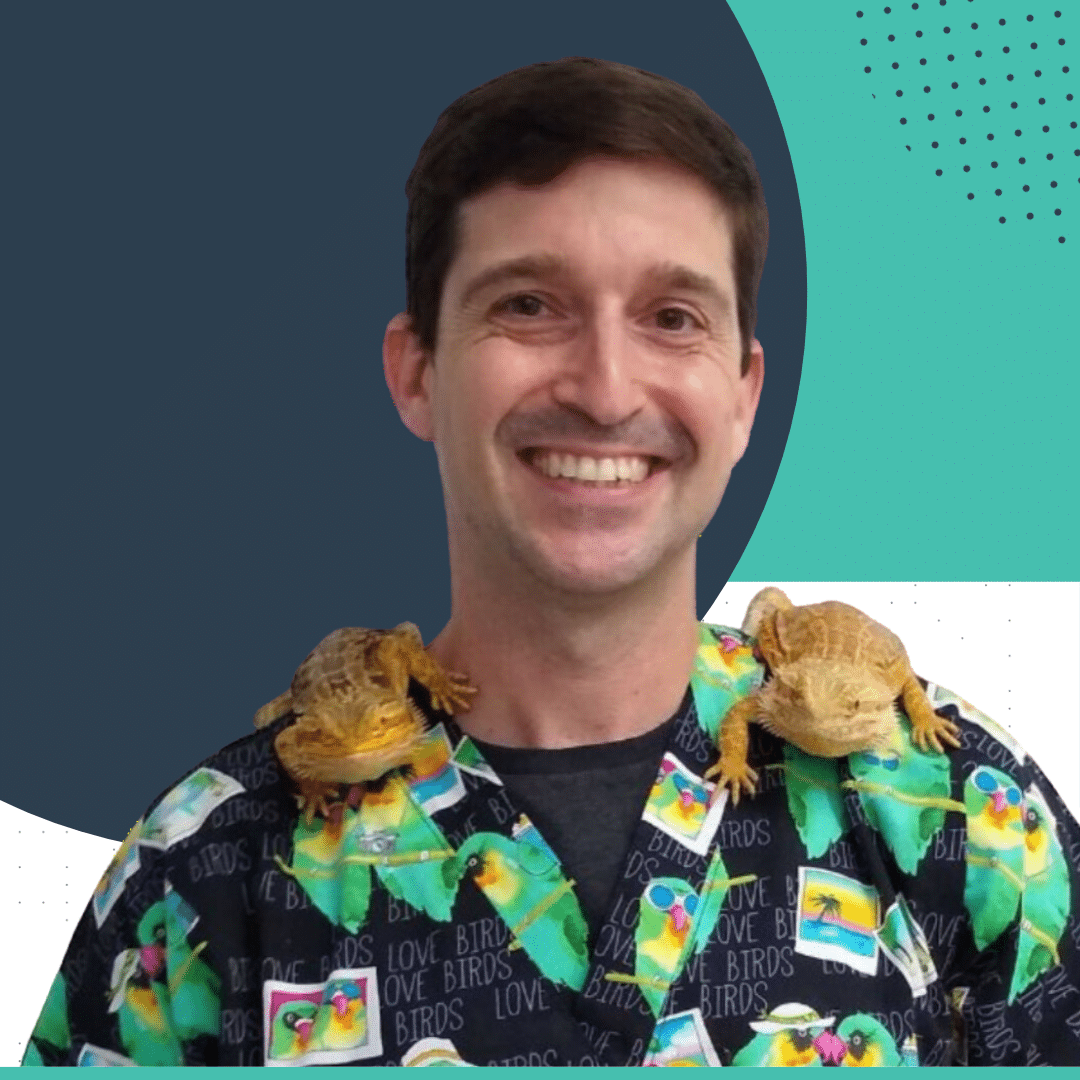 JOIN REPTILE MEDICINE & SURGERY FOR VETERINARIANS

ON DEMAND

FOR

INSTANT ACCESS
Sign up today and get started
What is "On Demand"?
We created the 
On Demand
series
 because 
you asked us for longer course access
.
 The veterinary industry can throw busy times at us, and we received more and more requests 
from
individuals who needed more time to complete their online courses
. We think 6 months is the sweet spot – you have plenty of time to work through your CPD, and we can regularly review and update the content to make sure the course stays relevant.
 You can revisit the materials as often as you wish.
How and when do I access learning materials?
We use a
 one-stop
 learning platform for our web-based courses. It's intuitive, simple and easy to navigate, and w
e'll email login details to you as soon as your purchase is confirmed. You can access notes, recordings and resources any time of day or night via 
your personalised
 course library. 
You don't have to watch a whole video in one sitting, and you're in complete control.
How long is course access open?
24/7 access is available for 6 months via your course library, starting on your purchase date. For example, if you sign up on July 1st, your access will be open until January 1st the following year. We've chosen 6 months because veterinary medicine moves fast and our goal is to provide up to date learning materials to the VetPrac community. The education team will assess, review and update the course at the end of the subscription period. This way, we know we're offering only current and relevant information. 
What happens when time runs out?
At the end of 6 months, your subscription will end. You'll still be able to log in to your course library, but the on-demand course you've completed will disappear from the list of courses available to you. We will email you at the end of your access period, so you can download any resources you need for future use.
What kind of learning materials are included?
Each course is different but they all include video presentations recorded live during our most popular online courses and webinars. Our educators also provide a variety of other resources, so you can expect images, diagrams, course notes, slide presentations, journal articles, links to further reading, and more.
Is there learning support available?
Of course! We'll stay in touch with a monthly email to check in with you, and share important information with you. We'll also remind you when your access is about to finish. If you need a hand (or if you just want to chat) our online learning team is available via email
[email protected]
or on 0491 943 260.
Are there assessments to complete?
Yes, but they're not mandatory. At the end of the course there will be multiple-choice questions available through the learning platform. You'll need to pass these to receive your CPD certificate.
Will I get CPD points and a CPD certificate?
You certainly can! Each registration you will receive a CPD certificate with your points. All you need to do is complete the quiz questions at the end of the course. We'll generate your certificate and email it to you.
Can I extend access beyond 6 months?
In most cases, yes, we can arrange this for you. It depends on recent developments in the field and whether our educators feel the information in the course is current and up to date. Some clinical areas are undergoing rapid change – we're happy to chat about this towards the end of your subscription.