Immune Mediated Disease: On Demand
Certificate on completion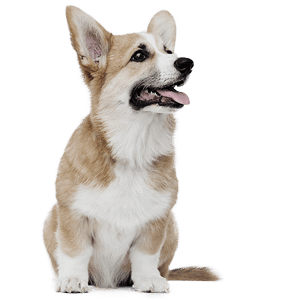 The immune system can be harnessed for healing or it can work very, very hard against us. Add to that: the treatment for immune mediated disease can be risky in the face of comorbidities or if the diagnosis is not correct.
How do clinicians tease out the details?
This online course offers an update on immune-mediated disease in small animals, and shares clinical pearls for the use of immunomodulatory medications, either alone or in combination.
Immune mediated disease in general practice
Investigating non-specific clinical signs
Assessing the right time for immunomodulatory drugs
Prednisolone vs everything else
IMHA & IMTP aren't the only culprits
Cases where immune mediated disease isn't the whole problem
Immune mediated disease through flexible learning
Join internal medicine specialist Dr Luke Johnston as he dissects immune mediated disease for the general practitioner. This highly visual and animated course covers diagnosis and common presentations, management and monitoring of immunosuppressive therapies, and how to tease out complex cases.
6 MONTHS ACCESS TO COURSE MATERIALS

CPD WHENEVER YOU WANT

DOWNLOADABLE NOTES

CERTIFICATE UPON COMPLETION

MOBILE FRIENDLY INTERFACE
IMMUNE MEDIATED DISEASE CPD
Features
Internal medicine specialist educator
Refresher and extension in immune mediated disease
Images, animations & simple explanations
24/7 access to course materials
Play, rewind, & replay whenever you're ready
Benefits
Completely self-paced
Log in whenever you need inspiration
6 months access
CPD quiz & certificate on completion
Module 1 – Immune mediated blood disorders, part one
Immune mediated haemolytic anaemia may be reasonably common, but that doesn't mean diagnosis is a cinch. Use this module to update yourself on the features of IMHA and reacquaint yourself with the diagnostic process. Get the most out of blood smears and other tests to increase your diagnostic accuracy.
Module 2 – Immune mediated blood disorders, part two
Initiating immunosuppressive therapy can be daunting. In this module, therapy options for IMHA are reviewed, and the impact of IMTP is discussed. Pick up some great clinical pearls from Dr Johnston and finesse your approach to combination therapy for immune-mediated haematological disorders.
Module 3 – Immune mediated conditions of the musculoskeletal and neurological systems
Immune-mediated disorders in this category can present with pathognomonic features – or a complete lack of them. This module presents one hypersensitivity and several systemic inflammatory diseases with a musculoskeletal or neurological flavour. For immersion in IMPA, SRMA, and MUO, this module is the place to be.
Module 4 – Infectious disease and its relationship to immune mediated disease
Infectious organisms can mimic immune mediated disease or even spark an immune cascade. These include familiar organisms like Babesia, Mycoplasma, Leptospira, and Anaplasma, and other new arrivals like Ehrlichia. Reaching for immunosuppressives in the face of infectious disease isn't a comfortable choice, so this module offers insight and guidance.
Module 5 – Immunological oddities
Hoofbeats? This time, don't blame the horses. Explore some immunological zebras in this module including unique malfunctions of the immune system and some new, lesser-known conditions which have a growing importance.
A VETPRAC COURSE WILL PAY FOR ITSELF
INVEST
5 modules of flexible online learning & $497 investment in your CPD
LEARN
Evidence-based approach to immune mediated disease cases in general practice
RETURN
Detailed & updated treatment strategies plus 10 CPD points
ACF: none
Array ( [post_type] => Array ( [0] => speaker ) [post_status] => publish [posts_per_page] => 4 [meta_query] => Array ( [relation] => AND ) [post__in] => Array ( [0] => 9426 ) [post__not_in] => Array ( [0] => 10380 ) [orderby] => name [order] => ASC )
JOIN IMMUNE MEDIATED DISEASE

ON DEMAND

FOR

INSTANT ACCESS
Sign up today to get started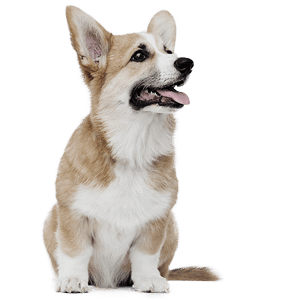 What is "On Demand"?
We created the On Demand series because you asked us for longer course access. The veterinary industry can throw busy times at us, and we received more and more requests from individuals who needed more time to complete their online courses. We think 6 months is the sweet spot – you have plenty of time to work through your CPD, and we can regularly review and update the content to make sure the course stays relevant. You can revisit the materials as often as you wish.
How and when do I access learning materials?
We use a one-stop learning platform for our web-based courses. It's intuitive, simple and easy to navigate, and we'll email login details to you as soon as your purchase is confirmed. You can access notes, recordings and resources any time of day or night via your personalised course library. You don't have to watch a whole video in one sitting, and you're in complete control. 
How long is course access open?
24/7 access is available for 6 months via your course library, starting on your purchase date. For example, if you sign up on July 1st, your access will be open until January 1st the following year. We've chosen 6 months because veterinary medicine moves fast and our goal is to provide up to date learning materials to the VetPrac community. The education team will assess, review and update the course at the end of the subscription period. This way, we know we're offering only current and relevant information. 
What happens when time runs out?
At the end of 6 months, your subscription will end. You'll still be able to log in to your course library, but the on-demand course you've completed will disappear from the list of courses available to you. We will email you at the end of your access period, so you can download any resources you need for future use.
What kind of learning materials are included?
Each course is different but they all include video presentations recorded live during our most popular online courses and webinars. Our educators also provide a variety of other resources, so you can expect images, diagrams, course notes, slide presentations, journal articles, links to further reading, and more.
Is there learning support available?
Of course! We'll stay in touch with a monthly email to check in with you, and share important information with you. We'll also remind you when your access is about to finish. If you need a hand (or if you just want to chat) our online learning team is available via email
[email protected]
or on 0491 943 260.
Are there assessments to complete?
Yes, but they're not mandatory. At the end of the course there will be multiple-choice questions available through the learning platform. You'll need to pass these to receive your CPD certificate.
Will I get CPD points and a CPD certificate?
You certainly can! Each registration you will receive a CPD certificate with your points. All you need to do is complete the quiz questions at the end of the course. We'll generate your certificate and email it to you.
Can I extend access beyond 6 months?
In most cases, yes, we can arrange this for you. It depends on recent developments in the field and whether our educators feel the information in the course is current and up to date. Some clinical areas are undergoing rapid change – we're happy to chat about this towards the end of your subscription.