VetPrac are delighted to welcome back specialist ophthalmologists Dr Edith Hampson, Dr Martyn King and Dr Mark Billson as educators at the Practical Ophthalmology workshop on February 15-16, 2020.
I sat down with Edith recently and asked her a few questions about her career as an ophthalmologist and educator, and the single piece of equipment she deems essential in her ophthalmology practice.
---
Do you have a favourite surgery or procedure that you like to perform?
Eyelid surgery
What is your biggest challenge with being an ophthalmologist?
Keeping at the cutting edge. I appreciate the opportunity to spend time together and share knowledge with Martyn and Mark as colleagues, as well as teaching vets at the VetPrac Ophthalmology workshop.
What is the best advice you have ever received when training as an ophthalmologist?
Be curious – ask questions.
What do you enjoy about teaching?
When students understand a new or difficult concept.
What practical tips for ophthalmic examinations that you learned from experience would you share with general practitioners?
Review your cases in a timely manner.
What single piece of equipment has revolutionised ophthalmological practice for you?
"I cannot work without my Vorotek loupes! I don't go anywhere without them!
They have pristine magnification with a light source, you can accomplish all sorts of surgery with them, and without them I wouldn't dream of attempting surgery, especially with sharp objects so close to the eye. By using Vorotek loupes the incisions and suturing are very precise – less trauma with better healing.
These Loupes are also versatile; they can be used for visualising any lesions, e.g. skin lesions or surface abrasions on our patients.
They are especially vital for veterinarians over 40's who, like me, need magnification when performing tasks.
My Vorotek loupes allow me to achieve the best ophthalmic outcomes for my patients.
What do you like to do to wind down? What do you like to do for fun?
Walking, laughing, sharing meals with friends.
Thanks for your time Edith. VetPrac looks forward to welcoming you back to the education team in February 2020.
Dr Edith Hampson can be contacted by email:  [email protected]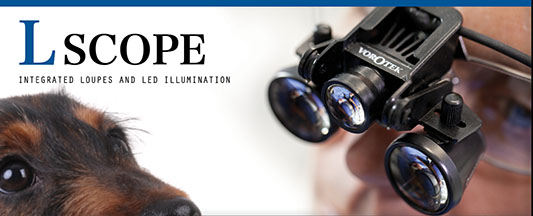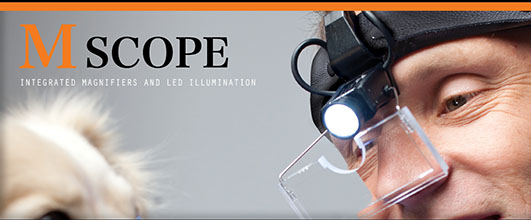 Participants at the VetPrac Practical Ophthalmology workshop will have an opportunity to share Vorotek loupes, thanks to Sound Veterinary Equipment's generous support of this workshop. Further to this, participants will receive 15% off select equipment thanks to our training partners Vorotek & Sound Veterinary Equipment. Contact Sound Veterinary Equipment and place your orders now so you have your own equipment to practice with at the workshop!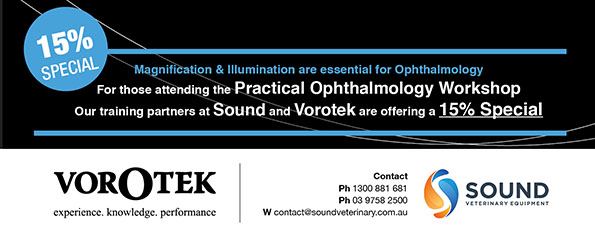 Click here to download the brochure about this special offer.