Reproduction and Breeding for small animals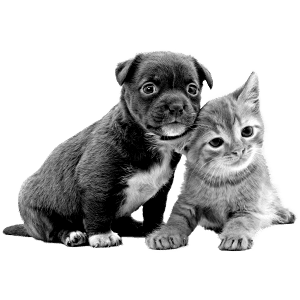 Confidently lead your clients through ethical and practical reproduction services. Whether your clinic offers dedicated breeding programs, or just looks after the occasional pregnancy, we have you covered. Get up to date with this six-week online course, where you can immerse yourself in current disease management for studs and bitches, and delve deeper into pregnancy management. Prepare to develop your understanding and management of dystocia and maximise the survival rate of small animal neonates. Small animal reproduction has more to offer than you might think. Broaden your clinical horizons, and coach your clientele in this rewarding field.
Do you struggle with…
Medical versus surgical management of dystocia?

Predicting whelping time frames?

Picking the optimal time for insemination?

Breeding soundness examinations?
What if there was a great new online course created just for YOU?
Spend some dedicated time with our fun, inspiring reproduction specialist and hone your clinical skills, update your clinical toolkit, or unlock a whole new world of revenue by expanding your services to provide pregnancy management. Each week is structured to enhance your knowledge, skills, and confidence in so many aspects of reproduction. We'll cover screening for breeding, insemination, pregnancy, reproduction related disease management and more. Live and online, join us for loads of great tips, lots of laughs, and pearls of wisdom.
UP-TO-DATE TECHNIQUES 

PROFESSIONAL AND ENJOYABLE LEARNING ENVIRONMENT

DOWNLOADABLE NOTES

LIVE AND ONLINE

ALL SESSIONS ARE RECORDED
You will revise :
Oestrus cycle and diagnostic testing
Handling and insemination techniques
Semen types
How / when to perform pregnancy diagnosis
Common problems throughout canine pregnancy
Develop your skills in :
How to make breeding decisions based on the test results
How to track and monitor the oestrus cycle
Determining optimal times for insemination
How to select and perform the best method for insemination
Medical and surgical management of dystocia
Medical management of uterine and ovarian diseases
How to perform a breeding soundness examination in the male dog
Week 1 – Health screening for breeding dogs. Learn to navigate testing resources, identify which tests are readily available, and which ones are appropriate. Caution: interpreting these results isn't always straightforward, and this needs to be communicated to your client. You will also learn where and how to submit health screening tests.
Week 2 – Female reproduction: cycle management, insemination techniques & pregnancy diagnosis. Learn how to track and monitor the oestrus cycle of female dogs in order to maximise fertility and predict whelping. We will cover oestrus cycle diagnostics, such as vaginal cytology, progesterone levels, LH testing, and vaginoscopy. Different semen types (fresh, chilled or frozen) require different handling and insemination techniques to maximise pregnancy rates and litter size. Learn how to select and perform the best method for insemination for your patient, and how and when to perform pregnancy diagnosis.
Week 3 – Female reproduction: pregnancy management / dystocia. Learn about the common issues we see during canine pregnancy, and what you can do to monitor or manage them. We will cover the medical and surgical management options for dystocia – how to determine if intervention is necessary, and what steps will maximise neonatal survival.
Week 4 – Female reproduction: common diseases. There are several common conditions affecting the female reproductive tract, with adverse impacts on fertility. Learn about medical management of uterine and ovarian diseases which can complicate breeding management. 
Week 5 – Male reproduction: breeding soundness exam and semen collection / analysis. The male dog is 50% of the fertility equation, and much easier to evaluate than the female! We will talk about how to perform a breeding soundness examination in the male dog, including common diagnostic tests for evaluation of the prostate, testes, and spermiogram.
Week 6 – Male reproduction: common diseases. Learn to treat and manage common problems in stud dogs which can impact on their fertility, including complications from systemic diseases.  
ACF: none
Array ( [post_type] => Array ( [0] => speaker ) [post_status] => publish [posts_per_page] => 4 [meta_query] => Array ( [relation] => AND ) [post__in] => Array ( [0] => 8050 ) [post__not_in] => Array ( [0] => 8003 ) [orderby] => name [order] => ASC )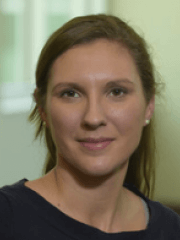 A VETPRAC COURSE WILL PAY FOR ITSELF
INVEST
6 hours over 6 weeks and $740
LEARN
From a veterinary reproduction specialist
RETURN
Open a whole new door of revenue