PRACTICAL SKILLS BOOTCAMP
DAY 1 – Abdominal Surgery
DAY 2 – Emergency & Critical Care
DAY 3 – Dentistry
Congratulations and welcome to veterinary practice!
Here's an exlap, a major dental, and a double-booked consult for heart meds even though you're running late but you still need to write three labels and check three dosage rates.
Have you had days like this?
The first few years of general practice can be full on. No matter how much support is available, we all land in the deep end and learn to start paddling.
Next, those practical questions emerge. How does it actually feel to run the length of the bowel? How does it feel when the periodontal ligament is about to release? How do I tell a client that their pet may pass away today, despite treatment?
We'd like to give you a helping hand.
Practical Skills Bootcamp for New Grads is our solution to some of the challenges you'll face early in your career. We'll show you a thoughtful, holistic approach to practice, which is ideal for new or recent graduates and for those returning to clinical work.  
This is your career, and your chance to own it. We'll take the hard stuff, shake it up a bit, and share the pro tips and life hacks of veterinary practice with you.
Do you struggle with…
Presenting cost estimates to clients?
Calmly deciding: enterotomy or enterectomy?
Staying cool for dental extractions?
Emergency management?
What if we could help you with the tricky issues you tackle in every day practice?
This workshop is the product of consultation with vets, nurses and practice managers, and has been the springboard to more confident and capable practice for so many vets already.
With fresh content for 2022, our goal is to send you back to practice with mindfulness, new clarity and a renewed sense of enthusiasm.
Being a veterinarian is both a challenge and an honour. You've made it this far. It's up to you to pursue every opportunity for enrichment and success
TOP TIPS FROM SPECIALISTS

OVER 15 HOURS OF PRACTICAL TRAINING

SOCIAL AND SUPPORTIVE

ALL INSTRUMENTATION AND EQUIPMENT SUPPLIED

TAKE HOME NOTES
Putting it into practice :
Waking up to self care
Coping with difficult discussions
The realities of exlaps in practice
Abdominal biopsies in the real world
Why dental radiographs really matter
Dental extractions: which, how, and why
Dealing with emergencies, whenever they happen
Develop your skills in :
Client communication
Joining a new team
Acknowledging your limits
Balancing best practice and cost to clients
The art and science of dentistry
Making smart choices in surgery
A VETPRAC COURSE WILL PAY FOR ITSELF
INVEST
Three intensive days and $4,400
LEARN
Bring it all together: I am a veterinarian
RETURN
Mindful, capable and collaborative practice starts here
ACF: none
Array ( [post_type] => Array ( [0] => speaker ) [post_status] => publish [posts_per_page] => 4 [meta_query] => Array ( [relation] => AND ) [post__in] => Array ( [0] => 6080 ) [post__not_in] => Array ( [0] => 7491 ) [orderby] => name [order] => ASC )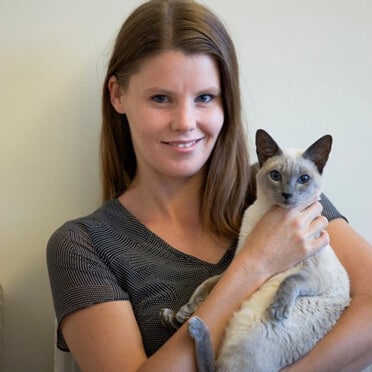 ACF: none
Array ( [post_type] => Array ( [0] => speaker ) [post_status] => publish [posts_per_page] => 4 [meta_query] => Array ( [relation] => AND ) [post__in] => Array ( [0] => 7822 [1] => 9159 ) [post__not_in] => Array ( [0] => 7491 ) [orderby] => name [order] => ASC )
What our participants say…
Fantastic workshop, couldn't be more complimentary! Small group sizes, practical course content with great mix of theory and practical's. Wonderful venue, delicious catering, Janine and the VetPrac team tended to every need! Thank you, looking forward to the next one!
The practical skills bootcamp is great for vets who are returning to work after hiatus. It was definitely worth the money because I learned a lot of new skills. I loved the communication components as much as I loved the practical workshops.
A fantastic, super-charged, clinically relevant workshop. Excellent opportunity to improve your practical skills under the supervision and support of experienced instructors.
I'm blown away by how well organised it was. Having the meditation and massages was just an added bonus. Loved having the tutorials followed by practical's and learnt so much.