Practical Dental Solutions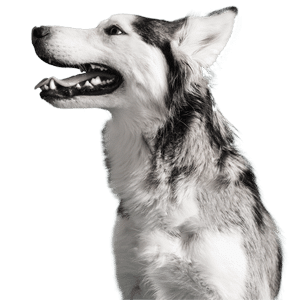 Practical dental floss-ophies come from those who have seen many a good and bad oral exam. You can do a lot to help your patients when it comes to their teeth and the fundamentals are still the same as they were many years ago. AND, if you desire to do more than just those horrid grade 4 periodontal disease mouths, this course is just for you.
Over this four-week course we will be covering some of the more interesting details about dentistry for your small animals. From knowing what you're looking at in an oral exam to whether to save or sacrifice that fractured tooth and early intervention for malocclusions. Make the difference today for your patients and get across some of the practical solutions for a well-rounded dental approach.
Do you struggle with…
Knowing when to save a fractured tooth?
How to approach periodontal disease treatment?
When to intervene with misalignment of teeth?
Confidence in your oral examination?
What if you had the opportunity to build your knowledge and know how to approach your dental patients with more confidence and a skilled approach?
Join us for a special four-week online course and look at all the best bits of dentistry you'll need to be well-rounded in all things dental. It's more than just extracting a tooth or a general  polish and clean. With Dr Will leading you through each week, you'll receive plenty of tips and tricks to  help with your malocclusion cases and get ahead of periodontal disease, while looking closer at what can be done for fractured teeth. Plus, the time to ask those burning questions with a group of like-minded vets.
UP-TO-DATE TECHNIQUES

LIVE FLIPPED CLASSROOM

SPECIALIST DENTAL EDUCATOR

OPEN DISCUSSION AND QUESTION TIME

PRE-READING NOTES PROVIDED
You will revise :
Evaluating periodontal disease
Animal handling during oral exams
Oral anatomy
Different bite conformations
You will develop skills in :
Efficient oral examination
Determining types of tooth fractures
Delivering the best treatment options for periodontal disease
Understanding the periodontal disease staging system
Alternative options for treating fractured teeth
Corrective measures to manage malocclusions
Week 1 – Introduction to oral examination
You will cover the systematic approach for performing a conscious oral exam. From there you will move on to the diagnosis of common oral pathology in your patients. Learn the techniques, tips and tricks in handling the patient during the oral exam, normal oral anatomy, and talk about what to look for during the oral exam. Never underestimate the power of a thorough oral examination during your consultation! After all, more is missed by not looking than not knowing.
Week 2 – Fractured teeth: To save or not to save?
Gain a better understanding of the treatment options for fractured teeth. From chips to full fractures, and even nerve root exposure. We will arm you with all the options and treatments appropriate for the related injury, because not all teeth can be "saved".
Week 3 – Periodontal disease: the essentials
The most common oral pathology in dogs and cats and definitely the most important! It is essential for clinicians to understand the pathophysiology behind periodontal disease, its staging system, and the treatment options for each stage. We'll bring it all together with a case study to discuss and conclude this session.
Week 4 – Let's straighten up these Teeth: malocclusion
Gain a better understanding of the different criteria for "normal" occlusion and malocclusion classes in this session. Learn about different management options for base narrow canines as the "Kong ball therapy" is not for everyone. Plus you can learn about certain cases that may be appropriate for "doggy braces".
A VETPRAC COURSE WILL PAY FOR ITSELF
LEARN IT
With the skills you gain at a VetPrac course, you can dramatically increase your income.
BILL IT
If the dental prophylactic procedure you've learned bills for $550, with less than 2 procedures you will have paid for the course that helped you gain that skill.
CLAIM IT
Plus, you may be able to claim some or all of the cost as professional development or a tax deduction.
ACF: field_5f641282ba740
Array ( [post_type] => speaker [post_status] => publish [posts_per_page] => 4 [post__in] => Array ( [0] => 7822 ) [post__not_in] => Array ( [0] => 7838 ) [orderby] => name [order] => ASC )