Introduction to Equine Reproduction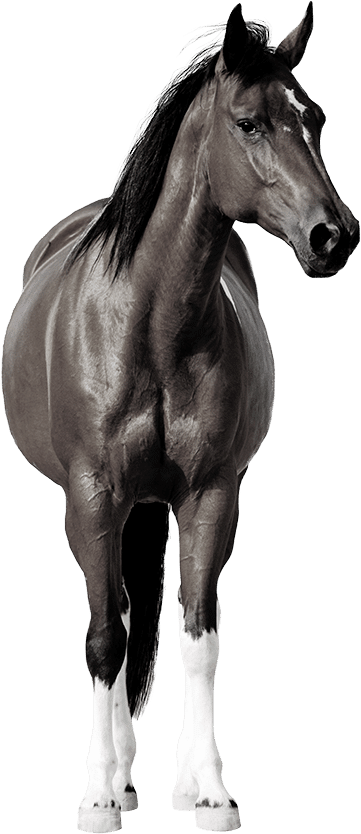 At the very core of the Australian equine industry, is breeding. The advancements in reproductive management, techniques and treatments over the years have resulted in breeding many live and healthy foals.
This short course focuses on basic principles, and is just the beginning to your equine reproduction career. Whether you're already offering limited equine reproductive services, or you have clients wishing to breed locally, this workshop will have you champing at the bit for the 2022 breeding season.
Dr Pascoe is keen to share his experience from decades in equine breeding to help you build your knowledge, and develop the confidence to start working in breeding. From ultrasound techniques and pregnancy diagnosis to artificial insemination and post insemination management, this course will inspire you. Learn about stallion and semen handling, and assessment and freezing or packing semen for shipment. The foundations you need are covered here, to help support your mares through viable pregnancies.
Do you struggle with…
Handling & assessing semen?

Interpreting your palpation and ultrasound findings?

How to improve your results when you AI mares?
What if there was a practical workshop specially designed to get you out the starting blocks, and get you ready for the 2022 breeding season?
Set in a beautiful equine reproduction facility, spend two days covering the foundations of equine breeding. This practical short course will give you the skills, knowledge, and more confidence to evaluate the breeding mare, provide insemination services and more. Plus, dedicated equine reproduction educators, there with you patient-side, guiding you and honing your skills. Look out, the breeding season is waiting for you!
OVER 10 HOURS OF PRACTICAL TIME

SPECIALIST EDUCATORS

NOTES AND MEALS INCLUDED

DEDICATED REPRODUCTION FACILITIES

SOCIAL AND FUN
You will revise :
Full reproductive exam
Hormone cycles & cytology
Semen assessment
Treatment regimens post insemination
Timing for fresh, chilled & frozen semen
Develop your skills in :
Therapies to maintain pregnancy
Rectal ultrasound techniques
Examination of collected semen
Preparing semen to ship out
Artificial insemination
A VETPRAC COURSE WILL PAY FOR ITSELF
LEARN IT
With the skills you gain at a VetPrac course, you can dramatically increase your income.
BILL IT
If the AI setup  procedure you've learned bills for $500, with just over 7 procedures you will have paid for the course that helped you gain that skill.
CLAIM IT
Plus, you may be able to claim some or all of the cost as professional development or a tax deduction.
ACF: none
Array ( [post_type] => speaker [post_status] => publish [posts_per_page] => 4 [post__in] => Array ( [0] => 8395 ) [post__not_in] => Array ( [0] => 8387 ) [orderby] => name [order] => ASC )
ACF: none
Array ( [post_type] => speaker [post_status] => publish [posts_per_page] => 4 [post__in] => Array ( [0] => 8397 ) [post__not_in] => Array ( [0] => 8387 ) [orderby] => name [order] => ASC )
What our participants say…
VetPrac have great workshops. Learned a lot. Great and friendly tutors. Lots of patience.
A really well organised, relevant and practical approach to continuing education. Very well resourced with a great practical emphasis.
Great practical, hands on experience with perfect vet to instructor ratio to get the best out of two days of intensive learning.
Really Educational. Instantly applicable to practice. Stimulated my enthusiasm for work