Introduction to Canine Rehabilitation
Gain a fundamental understanding of canine anatomy, physiology and biomechanics. Build relevant structures on canine skeletons using clay, and get hands-on experience palpating live dogs. Common orthopaedic and neurological disorders of the canine patient are covered including both conservative and surgical treatment options. Canine rehabilitation modalities including traditional physical therapy and integrative therapies are introduced, as well as ways they can be incorporated into a veterinary practice.
*Prerequisites: This workshop is open to veterinarians, physiotherapists, vet nurses and technicians. All students will have 17 hours of pre-course online work to complete before the in-person session. You will receive instructions for accessing the pre-course work approximately 45 days before the start of class. Vet nurses/ technicians must submit an Employer Agreement Letter indicating that there is a veterinarian or physical therapist either certified in canine rehabilitation working in their practice or registered for Introduction to Canine Rehabilitation.
4 DAYS

GET ACCREDITED

WORLD KNOWN SPECIALISTS

SOCIAL DINNER

SMALL GROUPS

OPEN TO NURSES* AND VETS AND PHYSIO'S
You will revise :
Canine musculoskeletal anatomy in depth
Comparative (human and canine) anatomy and biomechanics
Canine neuro/musculoskeletal structures including bones, muscles, nerves, ligaments, tendons and cartilage; also, the origin, insertion, innervation, and action of each
You will develop skills in :
Diagnosing muscoloskeletal conditions
The fundamental physiology, kinesiology, and biomechanics of joint, muscle and muscle action as they relate to common canine injuries
The use of different modalities of diagnoses
Traditional physical therapy terminology and techniques including manual therapy, therapeutic exercise and aquatic therapy; also, physical modalities utilising LASER, ultrasound, thermal agents and electrotherapy
The use of different physical therapeutic modalities of treatment
Integrative therapies including acupuncture, chiropractic
Diagnosis, treatment planning, and outcome measurement in canine rehabilitation
ACF: none
Array ( [post_type] => Array ( [0] => speaker ) [post_status] => publish [posts_per_page] => 4 [meta_query] => Array ( [relation] => AND ) [post__in] => Array ( [0] => 5914 [1] => 5917 [2] => 6052 ) [post__not_in] => Array ( [0] => 7194 ) [orderby] => name [order] => ASC )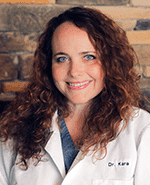 ACF: none
Array ( [post_type] => Array ( [0] => speaker ) [post_status] => publish [posts_per_page] => 4 [meta_query] => Array ( [relation] => AND ) [post__in] => Array ( [0] => 5890 ) [post__not_in] => Array ( [0] => 7194 ) [orderby] => name [order] => ASC )
What our participants say…
"Any Vet that ever sees a lame dog needs to attend this workshop" 
"It helps vets understand the importance of physiotherapy in dogs.  To incorporate rehab and exercise program for our patients" 
"Gave me information on how to help geriatric patients and identify soft tissue problems and how to diagnose them." 
​
"Didn't really know what to expect but very impressed"