Immune Mediated Disease for General Practitioners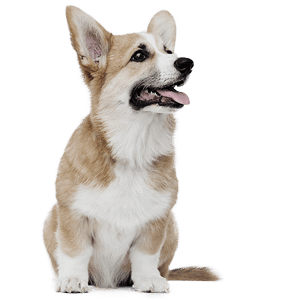 The immune system can be harnessed for healing or it can work very, very hard against us. Add to that: the treatment for immune mediated disease can be risky in the face of comorbidities or if the diagnosis is not correct.
How do clinicians tease out the details?
This online course offers an update on immune-mediated disease in small animals, and shares clinical pearls for the use of immunomodulatory medications, either alone or in combination.
Do you struggle with…
Diagnosing immune-mediated conditions?

Choosing the right immunosuppressive medications?

Managing complications from immunosuppressive therapy?
What if there was a five-week, online course where general practitioners could refresh their knowledge and get an update on immune-mediated disorders?
Join us for this wonderful five week course with internal medicine specialist Dr Luke Johnston as he delves into immune mediated disease for the general practitioner. From diagnosis and common presentations, through to management and monitoring immunosuppressive therapy, these weekly sessions are designed to give you the most practical information with extra time to ask those burning questions. 
ALL SESSIONS RECORDED

PROFESSIONAL AND ENJOYABLE LEARNING ENVIRONMENT

DOWNLOADABLE NOTES
You will revise :
Diagnosis of immune mediated disease
Common immune mediated conditions in general practice
Immunomodulatory medications
The art and science of managing immune mediated dysfunction
Develop your skills in :
Teasing out immune mediated causes of disease from others on your differentials list
Navigating immunomodulatory drugs
Recognising and troubleshooting side effects
How to gauge the effectiveness of immunosuppressive therapy
Week 1 – Immune mediated blood disorders, part one
Immune mediated haemolytic anaemia may be reasonably common, but that doesn't mean diagnosis is a cinch. Use this week to update yourself on the features of IMHA and reacquaint yourself with the diagnostic pathway. We'll also cover analysis of blood smears and other tests, so you can put your best foot forward on the path to immune-mediated management.
Week 2 – Immune mediated blood disorders, part two
Initiating immunosuppressive therapy can be daunting. This week, we review therapy options for IMHA, and how IMTP can throw a spanner in the works. Take this opportunity to pick up some great clinical pearls from Dr Johnston and fine-tune your approach to combination therapy for immune-mediated haematological disorders.
Week 3 – Immune mediated conditions of the musculoskeletal and neurological systems
Immune-mediated disorders in this category can present with pathognomonic features – or a complete lack of them. This week we cover one hypersensitivity and several systemic inflammatory diseases with a musculoskeletal or neurological flavour. For immersion in IMPA, SRMA, and MUO, stop right here.
Week 4 – Infectious disease and its relationship to immune mediated disease
Infectious organisms can mimic immune mediated disease or even spark an immune cascade. Therse include those which have been around for some time in Australia (for example, Babesia, Mycoplasma, Leptospira, and Anaplasma) and other new arrivals to this country (like Ehrlichia). The question here is how do we treat these cases, and do we use immunosuppressives?
Week 5 – Immunological oddities
Hoofbeats? This week, don't blame the horses. We explore some immunological zebras: unique malfunctions of the immune system and some new, lesser-known conditions in small animal medicine that have a growing importance. 
A VETPRAC COURSE WILL PAY FOR ITSELF
INVEST
5 weeks of time towards better knowledge, $660
LEARN
Online, in one and a half hour sessions
RETURN
Better job satisfaction and patient care
ACF: none
Array ( [post_type] => Array ( [0] => speaker ) [post_status] => publish [posts_per_page] => 4 [meta_query] => Array ( [relation] => AND ) [post__in] => Array ( [0] => 9426 ) [post__not_in] => Array ( [0] => 9197 ) [orderby] => name [order] => ASC )