SORRY, THIS COURSE IS SOLD OUT
FAST Ultrasound & Emergency Echo
Rapid diagnostic imaging is not just for emergency vets. If you see trauma, perform surgery or deal with internal medicine cases, you can use focused assessment with sonography for trauma (FAST) techniques to grow as a clinician.
These ultrasound scanning skills will change the way you think about diagnostic imaging and allow you to make faster clinical decisions.
All general practice, emergency and clinical veterinarians are invited to attend this workshop. No ultrasound experience is necessary.
Clinical ultrasound skills for veterinary practice
Participants in this workshop will learn practical methods to quickly obtain and use diagnostic ultrasound images of the chest and abdomen. Three experienced and practicing emergency veterinarians will share their approaches to
The FAST abdominal scan
// Rapid screening test for unstable patients & abdominal trauma case
// Investigate free gas or free fluid
// Uncover bladder rupture, bile peritonitis, or septic peritonitis
The FAST thoracic scan
// Rapid screening test for unstable patients, thoracic trauma & respiratory distress
// Less restraint compared with radiographs & requires no sedation
// Uncover pleural fluid, pericardial effusion, & pneumothorax
Echocardiogram (echo) basics
// Perform a cardiac FAST scan
// Assessment of the left atrial to aortic ratio (LA:Ao)
// Subjective assessment of cardiac contractility and volume status
Ultrasound-guided sample collection using models
// Thoracocentesis
// Abdominocentesis
Learn while you scan

Notes & meals included

Specialist educators

High quality ultrasound machines

With option to purchase

Friendly & social
This workshop will change the way you do things
FAST scans are prompt, life-saving ultrasound scans which rarely require the patient to be shaved or sedated. These are adaptable skills which can be performed on standing patients, or those in lateral or sternal recumbency. Compared to the 'quick conscious chest xray', you'll immediately see why ultrasound can be less traumatic yet yield faster answers for a patient in respiratory distress.
After this workshop, reaching for the probe will seem as natural as reaching for your stethoscope. Walk away from this one-day workshop with new skills that you'll rely on for a range of critically ill and stable patients under your care.
Your practical skills take priority
A VetPrac workshop will always put hands-on skills first. Participants at our ultrasound skills workshop will receive practical resources, take-home notes and follow-up support.
At this workshop, you will have plenty of time to practice the full range of diagnostic imaging techniques described in tutorials. Over half the workshop is spent in practical sessions with canine volunteer patients under strict ethics approval.
You will learn to scan in real time, under the leadership of experienced emergency veterinarians.
Triage & decision making
// Investigate free fluid in the abdomen or thorax
// Identify increased fluid in the interstitial and/or alveolar spaces
// Investigate pneumothorax, pleural effusion & pericardial effusion
// Learn the pitfalls, artefacts & distractors encountered during FAST scans
// Determine the next clinical steps
Managing clinical cases
// Fast answers
// Establish rule-ins & rule-outs
// Determine your next diagnostic or treatment steps
A VETPRAC COURSE OFFERS TANGIBLE RETURNS
INVEST
A one-day workshop & a $1700 CPD investment in your diagnostic imaging skills & career progression
LEARN
Use ultrasound as an extension of your clinical examination with dyspnoeic, trauma & post-surgical patients
RETURN
Incorporate these inexpensive & diagnostically-valuable procedures into your everyday practice
ACF: none
Array ( [post_type] => Array ( [0] => speaker ) [post_status] => publish [posts_per_page] => 4 [meta_query] => Array ( [relation] => AND ) [post__in] => Array ( [0] => 13272 [1] => 9159 ) [post__not_in] => Array ( [0] => 13865 ) [orderby] => name [order] => ASC )
ACF: none
Array ( [post_type] => Array ( [0] => speaker ) [post_status] => publish [posts_per_page] => 4 [meta_query] => Array ( [relation] => AND ) [post__in] => Array ( [0] => 13354 ) [post__not_in] => Array ( [0] => 13865 ) [orderby] => name [order] => ASC )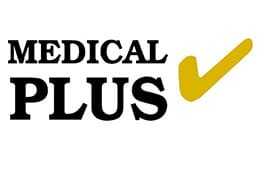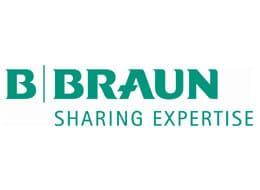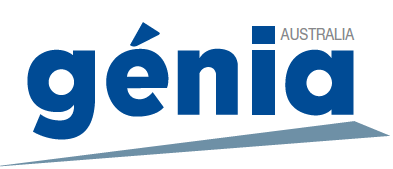 SORRY, THIS COURSE IS FULL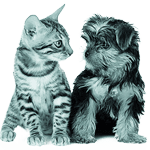 Are group discounts available?
Absolutely! Work together, learn together, we say. If 3 or more participants register from the same clinic under the same booking, you'll receive a 5% discount at checkout when you book on our website.
Will I get CPD points and a CPD certificate?
Of course! Each participant will receive a CPD certificate via email. We do this after you've provided feedback and the workshop is complete.
What kind of learning materials are included?
Generally, you can choose printed course notes, a digital copy on USB, or both. Everyone gets a digital copy of the procedure guide.
What happens if I pay and then later can't attend?
See the terms and conditions tab on our website for full details. In a nutshell, refunds are provided for cancellations made in writing up to 45 days prior to the workshop. Cancellations made inside 45 days incur a 30% administration fee, and cancellations made inside 7 days before a workshop are not refundable.
Can I pay in instalments, or do you offer payment plans?
We understand that sometimes, things happen. If you're experiencing financial strain but you need to complete some continuing education, please email us at [email protected] for a confidential discussion.
What happens if the workshop is cancelled?
If VetPrac cancels any workshops, we will refund your course fees in full. However, VetPrac will not be responsible for any travel, accommodation or any other expenses incurred by you.
Still have questions? We've got answers.
Call 0491943260
Still have questions? We've got answers.
Call +61 491 943 260