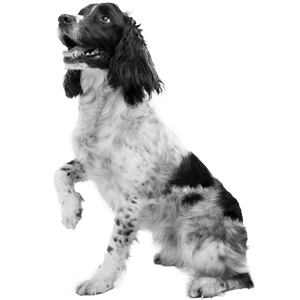 Cytology is a widely-used and accessible diagnostic tool across all levels of veterinary practice. It can be in-house, quick, inexpensive, and instantly gratifying. Yet the overall value of cytology depends on variables like case selection, sampling technique, specimen handling, and the skill of interpretation.
Are you choosing the right tool for the job?
This four-week online series is simply designed to help you reach a diagnosis through cytology. The course begins with how to identify appropriate lesions… is cytology the right test? Differentiate inflammation from neoplasia, and later in the course, we'll cover some exceptions to the rules – including sneaky carcinomas which lack features of malignancy.
This course is perfect for those who enjoy visual learning, and is open to vets, nurses and technicians. We encourage anyone with an interest in pathology to register.
Do you struggle with…
Differentiating inflammatory from neoplastic characteristics?

Identifying round cells versus spindle cells versus epithelial cells?

Picking features of malignancy?

Recognising macrophages?
What if we offered you a solution?
This four-week online course is run by a veterinarian, veterinary anatomic pathologist and experienced educator. We spread the load over four weeks so you can focus on one topic at a time, building your skills and confidence. This highly visual and interactive course will have you FNA-ing and gazing down the microscope with more vigour and confidence than before.
LIVE AND ONLINE EACH WEDNESDAY

FULL ACCESS TO ALL RECORDINGS

OPEN DISCUSSION TIME WEEKLY

EXPERIENCED LEAD EDUCATOR

NOTES PROVIDED
You will revise :
FNAs: making good choices

Practical sample preparation & handling

Decision making for cytology

Setting yourself up for success
Develop your skills in :
Differentiating inflammation from neoplasia

Analysing inflammatory cell types and their significance

Classifying round, epithelial and spindle cell neoplasms

Identifying and interpreting features of malignancy 
Week 1 – Cytology: Art Meets Science
Why do some lesions lend themselves to FNA sampling, yet others do not? Consider the cases where cytology is likely to yield a diagnostic result and how to prepare those samples. This week explores inflammatory cells (neutrophils, eosinophils, monocytoid cells including lymphocytes, plasma cells and macrophages) versus the three broad categories of neoplastic cells (round, spindle and epithelial). The distinction isn't always easily defined.
Week 2 – Round Cell Neoplasia
Engage in a visual journey of round cells including mast cells, lymphocytes, plasma cells, histiocytic cells, and rare venereal tumour cells. Explore the criteria for cytologic grading of mast cell tumours. 
Week 3 – Spindle Cell Neoplasia
 If you struggle to identify spindle cells based on cytology – you are not alone! This week looks at spindle cells and what to make them in the clinic. How do cytologic findings correlate with histology?
Week 4 – Epithelial Cell Neoplasia
Could you accurately identify epithelial cells based on cytology? What cell types broadly fall into the category of epithelial cells and what tissue areas other than the epidermis exfoliate epithelial cells? This week, we cover some common epithelial cell-derived lesions, look at features of malignancy as well as some very malignant tumours that commonly lack features of malignancy. Hint: glandular tissue is very tricky.
A VETPRAC COURSE WILL PAY FOR ITSELF
INVEST
New skills, new income opportunities.
LEARN
Four hours over four weeks, 7 CPD points.
RETURN
If you invoice cytology FNA and interpretation services for $100, in just 6 procedures, this course has paid for itself.
ACF: none
Array ( [post_type] => speaker [post_status] => publish [posts_per_page] => 4 [post__in] => Array ( [0] => 8697 ) [post__not_in] => Array ( [0] => 8692 ) [orderby] => name [order] => ASC )