Equine Practical Anaesthesia and Pain Management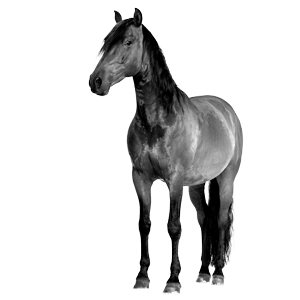 Horses are certainly in a class of their own, it takes a great amount of knowledge and experience to care for these animals. Their large size and athleticism means that  horses also have a higher morbidity and mortality rate for general anaesthesia in comparison to cats and dogs.
Join us for six weeks, all about horse anaesthesia and pain management. Learn the top tips and tricks you can only get from experience and hundreds of cases.
Do you struggle with…
Confidence in how to effectively run a field anaesthetic?
Knowing what drugs are best for standing sedations?
How to manage foal anaesthesia and pain relief?
What if you had the opportunity to learn the top equine practical tips to help you with your next anaesthesia case?
Each week a new topic will be reviewed. Learn the current and practical approach to your next horse case. Having a greater understanding of how to approach an anaesthetic, standing sedation, pain management or even field anaesthesia will help you to be flexible with your protocol and benefit more patients. You'll be able to ask your burning questions, seek clarification and even share a case that didn't go to plan. Join us live online for an interactive course that's more than just a talking head.
Flipped classroom

Live and online

Practical and interactive
You will revise :
Pharmacology & Physiology
Approach to Standing Sedation & Pain Management
Field Anaesthesia
Foal Anaesthesia
Develop your skills in :
Practical approach to managing standing sedations
Effective management of field anaesthesia
The selection of appropriate anaesthesia and analgesia drugs for a variety of cases
Anatomy and physiology
Week 1 Back to School
An understanding of pharmacology and physiology is a must for safe anaesthesia and analgesia of the equine patient. This session will revise the pharmacology of those drugs used daily in equine anaesthesia and their physiological effects.
Week 2 Approach to Standing Sedation & Pain Management
When a procedure can be done standing, you want to be sure your sedation and pain management will be effective and keep everyone safe. Learn some of the best practical approaches to help your patient and get the most out of the drugs available.
Week 3 Field Anaesthesia
From lumpectomies to wound management, performing an anaesthesia in the field can be most beneficial for both the horse and its owner. Explore the different drug combinations for effective field anaesthesia and learn about contraindications and side effects to help you manage your patients.
Week 4 Foal Anaesthesia
Foal anaesthesia can be challenging, and the overall relative risk is associated with foal age and the procedure. Foals pose a unique challenge because they are physiologically different from the mature horse and other neonatal animals. Gain the knowledge and top tips to safely sedate and anaesthetise foals in your practice.
Week 5 Epidurals
Weather in the field in clinic an epidural is a common method of pain relief to assist with several procedures. From dystocia to uterine prolapse and surgery of the rectum, vagina, perineum and/or bladder/urethra as well as pain control. Gain practical tips and tricks to help you deliver effective epidurals.
Week 6 Take a closer look
Take the time to tie it all together from the last 5 weeks. Through a case-based approach to give you a deeper understanding of the approach to anaesthesia and pain relief for horses. We will walk through managing an anaesthetic for a racehorse with four mandibular fractures. To have him recover fully and go onto win!
ACF: field_5f641282ba740
Array ( [post_type] => speaker [post_status] => publish [posts_per_page] => 4 [post__in] => Array ( [0] => 6840 ) [post__not_in] => Array ( [0] => 7947 ) [orderby] => name [order] => ASC )