Equine Neurology in Practice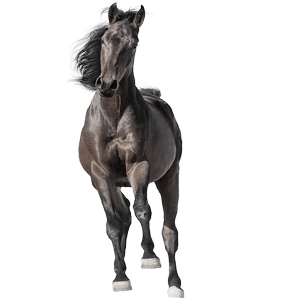 A horse with neurological symptoms presents a diagnostic challenge: their large size precludes many of the examination techniques used for small animals. When a full neurologic examination is needed, there is a lot of animal to cover! Signs like a subtle muscle twitch, profound ataxia or head pressing could lead you down a long garden path of differentials… so how can you maximise the yield of your neurological examination, and how do you interpret all the information you've collected? This three-part series is a great place to start.
Spend some time with the wonderful Dr Elizabeth Tee and delve into the full neurological examination for horses. Develop your skills in interpreting the results and creating treatment plans at this live, online course in Equine Neurology. Designed to meet your educational needs and provide you with insight and feedback, you'll be fascinated from the get-go.
Do you struggle with…
Where to start with a neurological exam in horses? How do you even perform one?

How do you arrive at a neuroanatomical location from your examination?

How do you arrive at your most likely differential diagnosis and develop a therapeutic management plan?
What if heading there was a three-part series that could have you more confident in performing, evaluating and managing equine neurologic issues in the clinic?
With this specially-created series, led by an amazing equine internal medicine specialist, Dr Elizabeth Tee, you'll be armed, practiced and more skilled to manage neurological cases. This is where you will learn the systematic approach to the full equine neuro exam, hone your neuroanatomical localisation skills, and select diagnostic tests to help narrow your differential diagnoses. Of course, you'll have the opportunity to work with like-minded vets, to develop treatment plans based on data direct from the live sessions, with the added benefit of discussing your approach with the group. Get the knowledge, skills and confidence you need to give your patients the best care and attention.  
Live and online each Wednesday

Full access to all recordings

Open discussion time weekly

Specialist lead educator

Notes provided
You will revise :
How to perform a neurological examination
Understand the components of a neurological examination in an ambulatory horse
Integrate neurological terms to observed clinical signs
Develop your skills in :
Interpreting the neurological exam
Cranial nerve examination
Peripheral nerve examination
Gait analysis
Constructing neuroanatomical localisation
Developing a diagnostic plan for neurological horses
Developing treatment and management plans
Week 1 Performing a Neurological Examination – 19th January 2022
Learn how to perform the equine neurological examination. Take part in discussions on neurological abnormalities, and immerse yourself in what the terminology really means in the context of neurological disease. This week, the focus will be on the major purpose of the neuro exam, which is lesion localisation. Finally, develop your skills in how to write your findings into a formal report.
Post-session task – writing a neurological report for a case, approximately 1.5 hrs.
Week 2 Establishing the Differential Diagnoses – 25th January 2022
A case-based review of the week one work will create a safe environment to discuss and refine your skills. We will walk through cases with videos and photographs of past neuro patients. Develop your differential diagnosis list, and identify appropriate tests for working up these cases. We will cover how to perform some of these tests in-clinic, and how these results impact your diagnostic process.
Post-session task – developing a therapeutic management plan for a given patient with your homework buddy.
Week 3 The Therapeutic Plan – 2nd February 2022
Review and discussion of participant therapeutic plans. Receive dedicated feedback from Dr Tee and have the opportunity to ask your burning questions about your plan or neuro exam. The floor is yours.
A VETPRAC COURSE WILL PAY FOR ITSELF
LEARN IT
With the skills you gain at a VetPrac course, you can dramatically increase your income.
BILL IT
If the equine exam you've learned bills for $200, with just 3 consults you will have paid for the course that helped you gain that skill.
CLAIM IT
Plus, you may be able to claim some or all of the cost as professional development or a tax deduction.
ACF: none
Array ( [post_type] => Array ( [0] => speaker ) [post_status] => publish [posts_per_page] => 4 [meta_query] => Array ( [relation] => AND ) [post__in] => Array ( [0] => 8453 ) [post__not_in] => Array ( [0] => 8980 ) [orderby] => name [order] => ASC )