Anaesthesia & Analgesia for Practitioners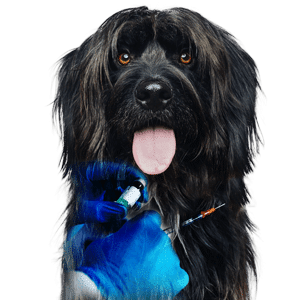 Whether you are running the anaesthetic, or keeping your left eye on it while your right eye is focused on surgery, it is vital to understand and feel confident about what you see.
Do you have the knowledge to appropriately direct your nurse or tech?
Consider the idiosyncrasies of age, breed, species and status on your anaesthetic, then add a pinch of emergency and a beeping alarm. What do you check first?
Join anaesthesiologist Dr Margie McEwen online for six weeks, as she delves into the practical knowledge of small animal anaesthesia and analgesia. Each week focuses on a different topic, and the flipped classroom style will get you thinking and engaging. Margie will share her top tips from years of experience to help you become more confident with your next anaesthetic.
Do you struggle with…
Playing chicken: treat those abnormal vitals or wait it out?
The hard stuff: how to approach more difficult anaesthetic cases?
Polypharmacy: drug interactions for anaesthesia and analgesia?
What if you had an opportunity to revise and update your knowledge of anaesthesia and analgesia for the best care of your patients?
With live online sessions over six weeks, you'll have the opportunity to enhance your skills and knowledge in small animal anaesthesia. Learn the pharmacology behind drugs for sedation, anaesthesia, and analgesia. Develop your skills in evaluating what is happening with your patient with dedicated monitoring sessions. Gain a deeper understanding of analgesia and anaesthesia for brachycephalic breeds and felines. You'll get the time each week to ask questions, and discuss cases with Margie for honest, experienced feedback
OPEN DISCUSSION TIME EACH WEEK

PROFESSIONAL AND ENJOYABLE LEARNING ENVIRONMENT

DOWNLOADABLE NOTES

LIVE AND ONLINE

ALL SESSIONS ARE RECORDED
You will revise :
The opioid role
Constant rate infusions
What the monitor can tell us
Monitor interpretation
Brachycephalic; the best approach
Fascinating felines
Develop your skills in :
Pharmacology of anaesthetics and analgesic drugs

Modifying anaesthesia protocols for a variety of cases

Evaluating patient vitals on multiparameter monitors

Reasoning for changes in patient vitals
Week 1 The opioid role
Delve into pain physiology, cover opioid drug pharmacology and gain a deeper understanding of the difference between the opioids in your practice. From Mu to Kappa agonists, opioids can be your greatest ally in many anaesthetics. 
 Week 2 Constant rate infusions
Have a better understanding of managing pain as part of a broad and multi-modal approach to anaesthesia. Gain the confidence to deliver analgesia using CRIs and learn how they target pain in your patients. Explore the options for partial and total intravenous anaesthetics.
 Week 3 What the monitor can tell us
So many parameters and normal ranges to remember. The monitor is beeping but what am I looking for in the patient? It is easy to do a "bad job" of monitoring with the very best equipment. Build a deeper understanding of the physiological parameters you record during an anaesthetic, and feel more confident with the natural variations.
 Week 4 Monitor interpretation
Bring all your knowledge together from last week in this interactive monitoring simulation. With Dr McEwen as your guide, a real time scenario will play out in front of your eyes! Participants will make the decisions and troubleshoot anaesthetic scenarios in our safe, judgement-free learning space.
 Week 5 Brachycephalic: the best approach
The challenging "healthy" anaesthetic that has become more common for most clinics. From aspiration pneumonia to complete airway obstruction or collapse, brachy breeds can be quite daunting. Learn more about Brachycephalic Obstructive Airway Syndrome (BOAS) and how it impacts on your management of these breeds. Take a closer look with Dr McEwen from sedation to induction, recovery, and analgesia.
 Week 6 Fascinating felines
Furry felines are in a class of their own when it comes to anaesthesia. They stress more and are often highly anxious to the point of lashing out in defence, which can make for a challenging case. Learn how to manage some of the unique feline complications like laryngeal spasm with intubation, bradycardia and hypothermia. Develop your feline anaesthesia plans and feel more comfortable for your next feline anaesthetic.
ACF: none
Array ( [post_type] => speaker [post_status] => publish [posts_per_page] => 10 [post__in] => Array ( [0] => 5619 ) [post__not_in] => Array ( [0] => 6847 ) [orderby] => name [order] => ASC )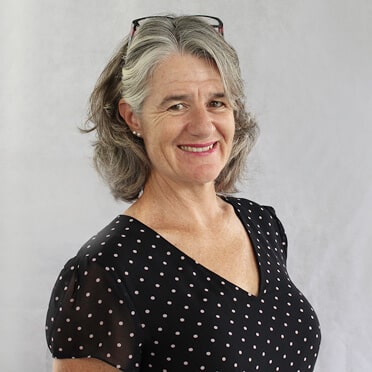 What our participants say…
A great interactive course involving small groups of participants. Useful information that can be applied in general practice. Updated guidelines for drug use and doses.
The course was comprehensive, up to date, flexible to fit in with our busy lives and well structured.
Very informative, a fantastic refresher on anaesthesia and analgesia. Very relevant and interesting discussion amongst colleagues.
The course was incredible. It updated a lot of older information that needed amending and provided me with an array of newly updated info that I can now take back to general practice and do the best by my patients.