Dear Colleagues,
We know how much you LOVE our quizzes – we have HUNDREDS of you take our quizzes each and every month.
We've put together another Canine Sports & Rehabilitation quiz that you're going to really enjoy.
Click here to take part in the quiz and but your knowledge to the test!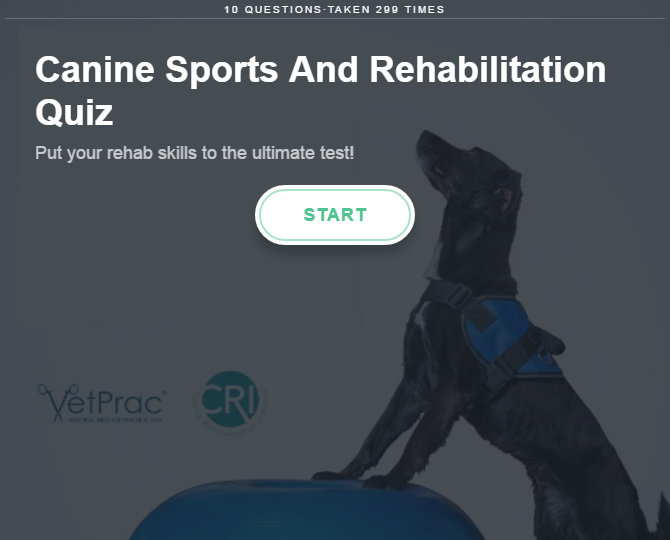 As you may already know VetPrac is hosting the Canine Sports And Rehabilitation Therapy Workshop – Jan 28th – 1st 2017. If you'd like to download the brochure click here or feel free to register here.
Happy New Year!!!
Dr Ilana Mendels